Establishment Compliance Service refers to a service that helps businesses and organizations adhere to legal and regulatory requirements related to establishing and running their operations. This service mainly covers ESIC provident fund, shop establishment act, PT, LWF among others.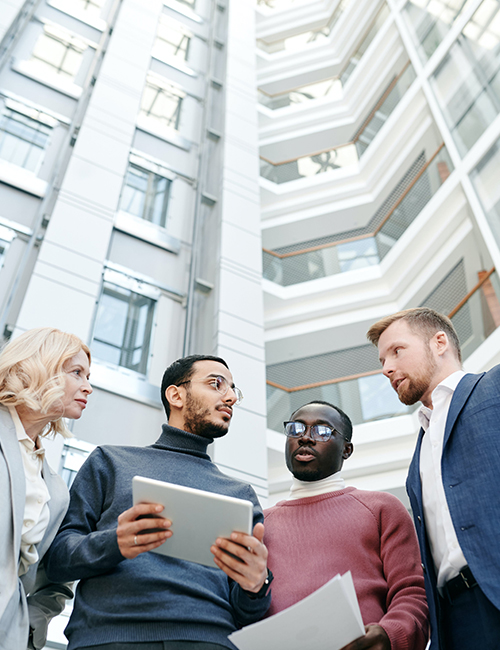 Crucial for All Businesses
Who Needs Establishment Compliance?
Compliance Services are essential for businesses, regardless of their size or industry.
IT applies to establishments' who are engaged in activity , such as commercial, trading, banking, insurance, administrative services, hotels, restaurants, cafes, and more.  Where employees predominantly perform office-related tasks or provide refreshment services.
Comprehensive Coverage of Labor Laws
Shops and Commercial Establishments Act (S&E) - 2016
The Employees Provident Funds and Miscellaneous Provision Act (EPF) - 1952
The Employees State Insurance Corporation Act (ESIC) - 1948
The Professional Tax Act (PT) - 1975
The Labour Welfare Fund Act (LWF) - 1965
The Contract Labour (Regulation & Abolition) Act (CLRA) - 1970
The Apprentice ACT - 1961
The Minimum Wages Act - 1948
The Payment of Bonus Act - 1965
The Maternity Benefit Act - 1961
The Payment of Gratuity Act - 1972
The Trade Unions Act - 1926
The Industrial Establishment (N&FH) ACT - 1963
The Employment Exchange (Compulsory Notification of Vacancies) ACT - 1959
Sexual Harassment of Women at Workplace (Prevention, Prohibition & Redressal) ACT - 2013
The Employees Compensation ACT - 1923
The Industrial Employment (Standing Orders) ACT - 1946 - Model Standing Order Only
The Industrial Disputes ACT - 1947
All registrations licenses permits
Liaison with concerned departments
Maintaining of all records
Up to date with al the ever changing laws
Value First Consultancy ensures businesses operate within the legal framework, mitigate risks, and uphold their reputation through proactive, efficient, and reliable compliance solutions tailored to specific needs.
Why should business adhere to establishment compliance
Essential for All Businesses: Compliance Services are vital for businesses irrespective of size or type.
Safeguards Businesses:
Protects businesses from legal issues and penalties by ensuring adherence to regulations
Ensures Long-Term Sustainability:
Compliance services contribute to the long-term sustainability and growth of businesses.
Boosts Credibility:
Compliance enhances a business's reputation, fostering trust among clients and stakeholders.
Risk Mitigation:
Identifies and mitigates potential risks, providing a secure foundation for business operations.
Promotes Ethical Business Practices:
Encourages businesses to operate ethically and within legal boundaries.
Need Help With Compliances?
Let Us Help You Simplify the Process. Request a Free Consultation Now!