Post-payroll compliance involves various legal and tax-related obligations that employers must fulfill after processing employee payroll.
Key compliance areas include:
Provident Fund (PF), Employee State Insurance (ESI), professional tax (PT), labor welfare fund, gratuity.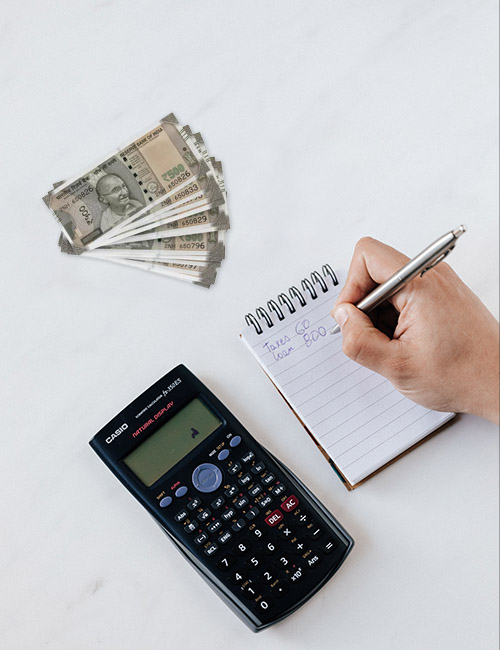 Crucial for All Businesses
Who Needs Post-payroll Compliance Services?
Compliance services are indispensable for businesses of any size or industry. They apply to a wide range of establishments, including those involved in commercial activities, trading, banking, insurance, administrative services, hotels, restaurants, cafes, and more.
Additionally, compliance requirements extend to manufacturing units, industrial establishments, warehouses, workshops, construction sites, commercial kitchens, and mining operations.
Comprehensive Coverage of Labor Laws
Shops and Commercial Establishments Act (S&E) - 2016
The Employees Provident Funds and Miscellaneous Provision Act (EPF) - 1952
The Employees State Insurance Corporation Act (ESIC) - 1948
The Professional Tax Act (PT) - 1975
The Labour Welfare Fund Act (LWF) - 1965
The Contract Labour (Regulation & Abolition) Act (CLRA) - 1970
The Apprentice ACT - 1961
The Minimum Wages Act - 1948
The Payment of Bonus Act - 1965
The Maternity Benefit Act - 1961
The Payment of Gratuity Act - 1972
The Trade Unions Act - 1926
The Industrial Establishment (N&FH) ACT - 1963
The Employment Exchange (Compulsory Notification of Vacancies) ACT - 1959
Sexual Harassment of Women at Workplace (Prevention, Prohibition & Redressal) ACT - 2013
The Employees Compensation ACT - 1923
The Industrial Employment (Standing Orders) ACT - 1946 - Model Standing Order Only
The Industrial Disputes ACT - 1947
All registrations licenses permits
Liaison with concerned departments
Maintaining of all records
Up to date with al the ever changing laws
Value First Consultancy ensures businesses operate within the legal framework, mitigate risks, and uphold their reputation through proactive, efficient, and reliable compliance solutions tailored to specific needs.
Why do you need Payroll compliance services
Essential for All Businesses: Compliance Services are vital for businesses irrespective of size or type.
Legal Adherence
Navigate complex payroll regulations effortlessly. Our services ensure your business complies with all legal requirements, avoiding penalties and legal issues.
Accurate Taxation
Expert handling of tax deductions, including EPF, ESI, LWF, and PT, guarantees precise financial management. Avoid tax-related complications with our meticulous approach.
Regulatory Compliance
Stay current with ever-changing payroll laws and industry-specific regulations. We keep you updated, ensuring your payroll processes align with the latest legal standards.
Employee Data Security
Proper documentation and secure storage of employee records are vital. Our services maintain the confidentiality and integrity of your employee data, promoting trust and compliance.
Dedicated Support
Receive expert guidance and prompt resolutions for any payroll-related queries or concerns. Our dedicated support ensures a seamless and hassle-free payroll experience.
Customized Solutions
Every business is unique. Our tailored payroll services adapt to your specific needs, offering flexible solutions suitable for businesses of all sizes and structures.
Need Help With Compliances?
Let Us Help You Simplify the Process. Request a Free Consultation Now!